Pet Insurance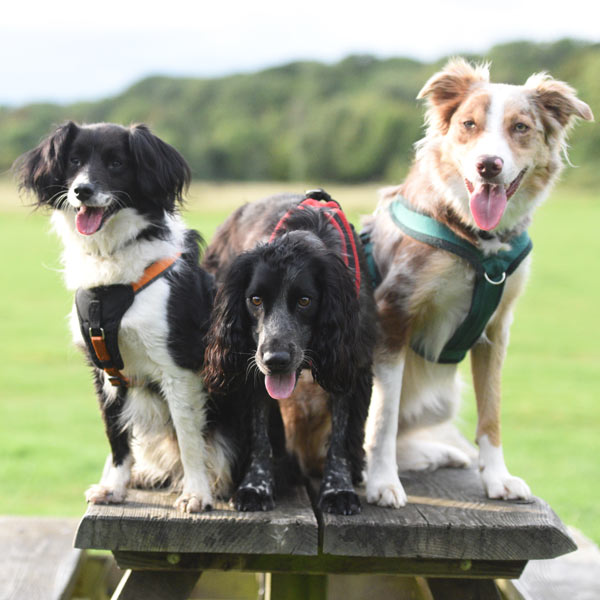 Pet insurance is there for you to help cover the cost of veterinary fees if your pet falls ill or has an injury. The concept of pet insurance has been around since 1947 when breeders of pedigree dogs only were offered specialist cover, now there are over 80 providers all offering different policies and prices and with various levels of cover to protect yo from a big vet bill and give you peace of mind.
"Is pet insurance worth it?"
This is a common debate among people who love their pets. But the truth is, it's a personal choice and no one can know what will happen in the future. Some people pay for their pet to be insured for their entire lifetime and may never make a claim. Some people do not insure their pet and go on to spend thousands of pounds because he/she has become ill or has had an accident. No one knows if their pet will develop an illness, or have an accident resulting in an injury, and no one expects it when it happens. Knowing you're covered if the unexpected happens can be relieving and allow you to focus on your pet, but it doesn't matter about other people's opinions, it is 100% your decision. If you don't know what to do, or need more information on what pet insurance entails, the below covers the answers of common questions asked.
"How much will it cover?"
Well most pet insurance provides the cost of veterinary fees generally ranging from £500 to as much as £12,000. The excess costs that you will have to pay when making a claim will differ for each provider, and the monthly costs for the insurance itself will adjust in relation to the amount of cover given.
In regard to what the insurance actually covers, most providers cover the following:
Accidental injury – veterinary fees are covered if your pet has an injury that needs treatment, this includes any surgery and after-care. Some policies will also cover the costs of any alternative medical treatment such as physiotherapy, osteopathy, hydrotherapy, acupuncture etc if referred by your vet.
Illness/disease – if you pet falls ill and needs medication, your insurance provider will cover the costs of the treatment.
Death by accident or illness – if your pet passes away, a pay-out for the purchase price of your pet will be given to you. However, most policies have an age limit – typically seven to ten years for a cat and seven to eight years for a dog – after which the insurers won't pay out.
Third party liability – this is primarily for dogs; this covers you if your dog causes any damage to anyone else or their property for which you are legally liable. This includes legal costs, expenses and the claimant's expenses.
Dental cover – most providers will cover if your pet needs dental work. Most policies only cover accidents that result in the need for dental work, but some may also cover dental illness.
There are additional options that can be added on to a policy to include more cover if desired including:
Cattery or kennel fees – in the event that you are hospitalised and there is no one to look after your pet, your insurance provider will pay out for your pet to be put in a cattery or a kennel until you return home. In most cases, you must be in hospital for at least two to four consecutive days.
Overseas travel cover – if anything was to happen to your pet when travelling abroad, you can still claim on your insurance.
Retrieval costs – your insurance provider will pay a certain amount towards advertising, reward and repatriation if your pet is lost or stolen.
"What isn't covered in my insurance policy?"
Although pet insurance will cover your pet for life's unexpected emergencies, there are some exclusions that are very common with every pet insurance provider, so be sure to read the term and conditions carefully.
These are the common exclusions:
Pre-existing illness or injury – this means a medical condition, chronic (ongoing problem) or historical (illness or injury you pet no longer suffers from), which existed prior to you taking out the policy.
Waiting period – this can also be known as the cooling-off period where most pet insurance providers do not cover the first 14 days of your pet insurance.
Routine and preventative treatments – this includes treatments such as neutering, vaccinations, flea, worm and tick treatments and teeth maintenance.
Pregnancy and birth – pet insurance policies will exclude any claims for costs that arise for your pet during pregnancy, giving birth and treatment of offspring.
"Can I insure my older pet?"
 Pet insurance companies will have their own age range in which they will cover, and when they will class your pet as 'older'. Most policies will typically charge more to insure an older pet than younger ones. This is because as your pet ages, they are more likely to fall ill or suffer from injury, which could lead to more claims.
"What different types of pet insurance are there?"
 When thinking about insuring your pet for those unexpected moments in life, it's important to know and understand which type of insurance is the most appropriate, for your bank account and for your pet.
Pet insurance typically falls into four main categories which are as follows:
Accident only – this covers the costs for veterinary fees if your pet has an accidental injury. Usually a set sum of money is provided for each injury within the policy-period. This is known to be the cheapest of the options but excludes the cover of illness and can sometimes have a time-limit applied.
Time limited – this type of policy allows you to make a claim for an eligible medical condition (injury or illness) up to a specified amount, with each new condition covered up to the financial limit for a specified amount of time. This means that if the financial limit is reached within the time period; it will become a pre-existing condition and is excluded from future policies, meaning you will be liable to pay for any further treatment.
Maximum benefit – this type of cover is typically considered as a 'mid-budget' option. These usually cover each new medical condition (illness and injury) up to the financial limit you have chosen per year, for as long as the policy is in place as there is no time limit.
Lifetime – this is the most comprehensive cover for your pet, and therefore the most expensive. As the name suggests, this type of insurance will cover your pet for the entire of his or her lifetime, including ongoing issues your pet may suffer from, as long as the over is renewed year after year. Under a lifetime policy, all new medical conditions are covered up to the financial limit chosen. If this limit is reached before the end of the insurance year, the cover will not resume until the policy is renewed. At renewal, the limit is fully reinstated for the year and the condition will continue to be covered.
"Who should I insure my pet with?"
Insuring your pet is a big decision, and who you decide to go with is a personal choice. There is no 'right or wrong' choice here. Before you start comparing pet insurance providers and obtaining quotes, it is important to understand the different types of policy and choose which one is best for you. Once you have made a decision, you can then look around for quotes on the cost of your cover. In addition, it is a good idea to look at the reviews of pet insurance providers online to hear about other people's experiences before diving into a policy. One of the most important things to do is read the terms and conditions, all the small print, even if it takes time to ensure the policy is everything you want and need for your pet. Getting pet insurance is an important decision but getting the right insurance for you and your pet is crucial.
[Photo by Rebecca Brewer]