What you need to know before buying a puppy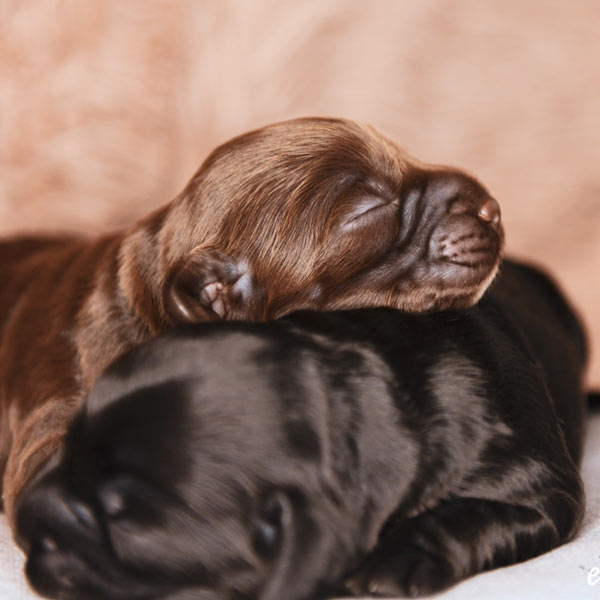 Buying a puppy – So, the time has come where you have decided to purchase a puppy, exciting! That's assuming you have considered and understood the commitment of giving the puppy a long and healthy life and adapting to the lifestyle changes and financial impacts involved. Puppies can be a handful and they bring many responsibilities, so make sure you are fully ready to commit before buying, if you are, great!
"What breed of dog should I get?"
This is a common and important factor to consider before looking for a puppy. There are currently 218 recognised breeds on The Kennel Club breed register, that is a lot of breeds to choose from! But don't be overwhelmed, take the time to do your research when looking what will be suitable for you, obviously a breed that you like the look of is important, everyone has different tastes, so that's a good place to start. After narrowing down some breeds that you like, it's a good idea to research the overall temperament, health issues and exercise needs of each as these will differ for each breed of dog. Selecting the correct breed that is suitable for you is crucial to having a long-lasting relationship with you and your puppy, so ensure you know about the needs of the breed of dog you will be taking care of before buying.
"What breeder should I go to?"
There are so many breeders within the UK it can be hard to know where to go when buying a puppy! The quality of puppy breeders can range from the Kennel Club Assured Breeders to the horrible puppy farmers, with the health of the puppies varying accordingly. One thing that is for sure, is do not by from a pet shop! These puppies are most likely from puppy farmers with poor health, they may look like a bundle of cuteness, but they are actually a bundle of miss sold dreams and trouble. If you're looking a top-quality bred puppy you can start by looking on the Kennel Club website for the list of assured breeders for your chosen breed. If not, make sure you find a reputable breeder and ask the correct questions to make sure you will be buying a pure bred and healthy puppy. There are many breeders around that focus on breeding for different desires within a breed, this can range from colour, height and shape composition. I a word, visit the puppy.
Before you go and see a litter of puppies, there are some questions you should always ask the breeder:
Did you breed the puppies yourself?
– you should always buy a puppy directly from the breeder and from where they were born
Have the parents been health screened and what were the results?
– this is crucial to know that the parents are both healthy and will be producing healthy puppies
How many puppies were born in the litter and how old are they currently?
– this is good to ask so that when you go to see them, there should be the same amount, and the age should correspond
Will I be able to see the mum?
– you should always see the puppies with their mum
Have the puppies had any health problems?
– you want to make sure you get a puppy that is healthy from the outset
Will the puppy be registered?
– if you're buying a pure breed, the puppies should be registered with the Kennel Club
Can I have the registration details of the sire (father) and dam (mother)?
– this is so you can check the health tests and inbreeding coefficient
Will the puppies be vaccinated and wormed before coming home?
– puppies are usually wormed at 2, 5 and 8 weeks of age. Most puppies have their first vaccination before coming home, but some breeders choose not to.
Once these questions have been answered to a satisfactory standard, you can then arrange to go and see the puppies. When you're there, try not to get too distracted by the cute bundles of joy and remember to ask the questions below, if you can't remember them, write them down, a good breeder won't mind you asking!
Can I meet all of the puppies?
– if all of the puppies aren't already waiting to meet you, you should ask to see them all to see what one will suit you best
Will there be a contract of sale?
– this is crucial and will list both the responsibilities of the breeder and yourself to the puppy
Can the puppy be returned to you if there are any problems?
– a responsible breeder will take back a puppy and rehome to a more suitable home if there are any problems
At what age will the puppy be microchipped?
– your puppy must be microchipped before it comes home with you as this is now a legal requirement
At what age will the puppy be able to come home with me?
– it is recommended that a puppy should not come home until it is at least 8 weeks old. If it is any younger, check that the breeder has written confirmation from a vet that it is acceptable
(If you have children) Have the puppies seen other children?
– if you are to bring a puppy home to children, it is advised that the puppy interacts with them from a young age
What experiences will the puppies endure before coming home?
– before the puppy comes home, it should have been exposed to a range of interactions, experiences and noises
What are the puppies being fed on and what would you recommend?
– when the puppy comes home, switching to a different food straight away can sometimes cause an upset tummy, so slowly weening them onto a different food if desired is advised. If this is your first time and are not sure what to feed, it is a good idea to know what the breeder recommends for their breed of dog to start off with until/if you find an alternative that you prefer.
In addition to asking lots of questions, you should also look out for a few things that will indicate a good breeder and healthy puppy.
Are there several litters of puppies of different breeds?
– if yes, this could indicate puppy farming and unhealthy puppies
Does the breeder handle the puppies comfortably?
– this will show the breeder is comfortable with the mother of the puppies and is confident with handling them
Can the breeder tell you the individual characteristics of the puppies?
– this will indicate that they are attentive breeders and spend a lot of time with them
Do the puppies look clean and seem bright?
– be wary of symptoms such as runny eyes or noses, dull or matted coats, weakness or a puppy that sits lonely and unhappy looking in the corner
"What paperwork should I receive when I buy my puppy?
 When you go to pick up your puppy, make sure you are also given all of the necessary documents which includes the following:
Microchip transfer paperwork which should include the microchip number on it
Worming records
Vaccination certificate if the puppy has had its first vaccination
The Kennel Club Registration paperwork if it is a Kennel Club registered puppy when you buy a pedigree
A written purchase agreement or receipt
These documents should be available to you on the purchase of the puppy, if the breeder offers to 'send at a later date', in most cases this will not happen! Buying a dog is a long term commitment.
[Photo by Rebecca Brewer]